JINHE brand have provided the IBC SYSTEM with Feeding machine,conveyor
and pakcage machine with SS304 and SS316L.
Using a simple construction, the IBC Bin Mixer System lifts the bin into the mixing gyroscope. Once it is secured into place the mixing program will start to run.
The IBC powder mixer is run from a PLC control panel that can be mounted outside of a cage or a clean room, meaning the mixer can be installed in a way to prevent the operator being able to come into contact with it while it is in operation.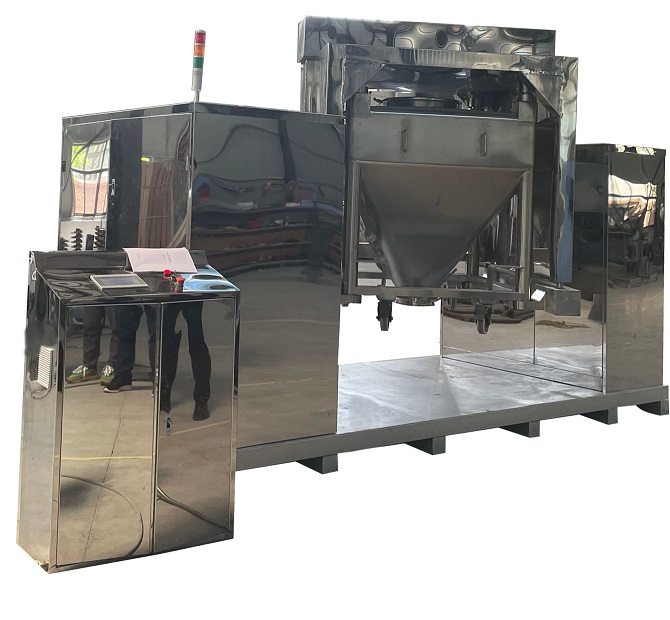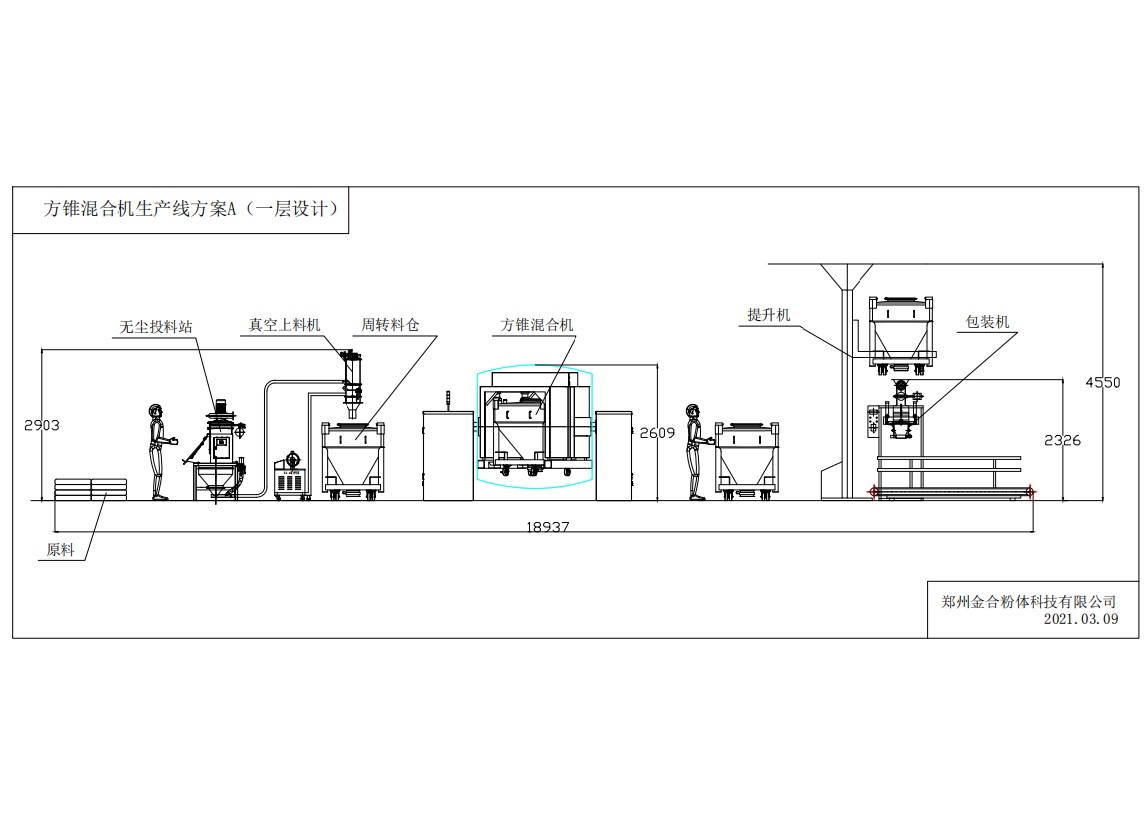 IBC Bin Powder Mixer Features
Solid construction to allow up to a 2-ton load in a 3000L IBC.
Available in a range of finishes to suit your application. Including 304 and 316L stainless steel.
PLC Siemens control panel with open source software allowing the users to adapt to there needs.
A range of built in safety features to make it CE and health and softy compliant.
Easily interchangeable IBC's to allow for optimum hopper size depending on the size of the batch being mixed.
GMP compliant.
Adjustable mixing speed to maximize mixing times while avoiding damage to raw materials.
2 year parts warranty as standard with an option to extend.
Some sizes available in stock and short lead times on custom models.
Local support and training in your language.
IBC Mixer Range Specifications
Type
JHYB
600
JHYB
800
JHYB
1000
JHYB
1200
JHYB
1500
JHYB
1800
JHYB
2000
Capacity(Litres)

480
640
800
960
1200
1440
1600
Capacity (KG )

360kg
480kg
600kg
720kg
900kg
1080kg
1200kg
Rotations

3-20
3-15
3-15
3-15
3-15
3-15
3-15
Power (KW)

5.5
7
7
7
7
9.7
9.7
Weight (T)

2
2.4
2.8
3
3.5
3.6
4
IBC Mixer Range Dimensions

Dimensions (mm)

JHYB
600
JHYB
800
JHYB
1000
JHYB
1200
JHYB
1500
JHYB
1800
JHYB
2000
L

2800
640
800
960
1200
1440
1600
A

1300
1400
1400
1400
1400
1600
1600
B

300
340
400
420
430
450
450
W

2400
2600
2760
2860
3040
3200
3300
H

1570
1730
1760
1820
1930
1960
2080
H (A)

2520
2640
2760
2860
3040
3200
3300
H (B)

2770
2810
3140
3250
3450
3560
3880
H (C)

720
720
720
720
720
720
720