High-Temp Vacuum Brazing Furnace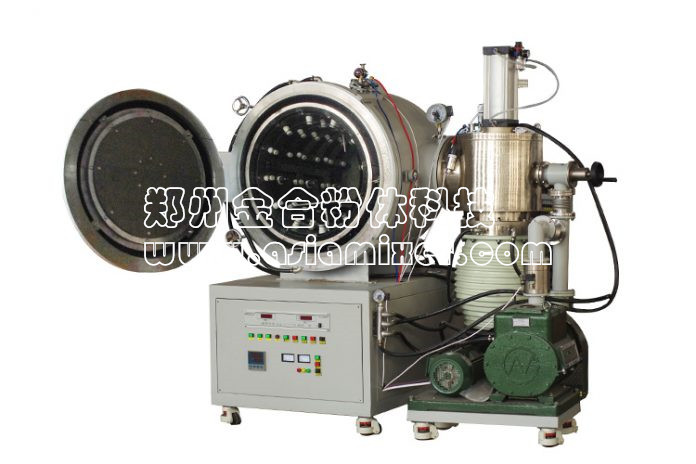 High-temperature Vacuum Brazing Furnace up to 1350℃ for CBN, PCD, Diamond tools, Stainless steel, Copper, etc.
This kind of High-Temperature Vacuum Brazing Furnace working temperature can reach 1350℃; Suitable for stainless steel, CBN tools, Diamond tools brazing in the vacuum environment. Due to its high vacuum and high temperature, it can also be used for sintering and heat treatment of other workpieces.

Vacuum Brazing Furnace Features:
Stainless steel brazing
CBN tools brazing
PCD tools brazing
Diamond tools brazing
Copper / sliver / nickel / aluminium base brazing
Advantages of Our Brazing Furnace:
No surface oxidation or discoloration

Minimal distortion

Flux free brazing

Repeatable quality

Clean, safe, quiet, and efficient
​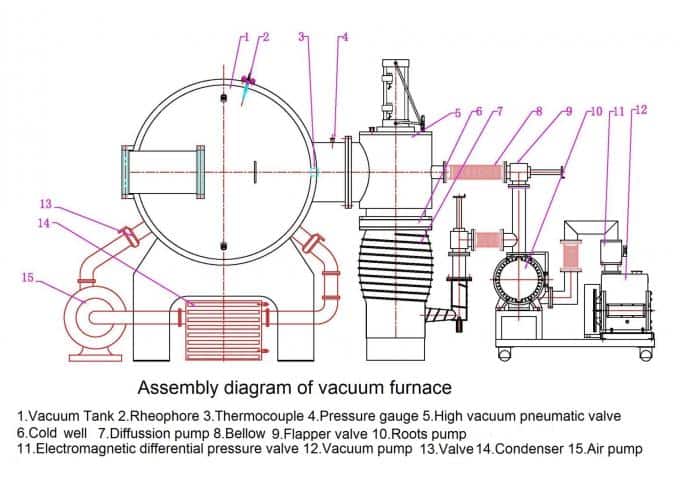 ​

Due to the slow cooling of the ordinary brazing furnace, the production efficiency is seriously affected. In order to accelerate the cooling rate, our company combined with years of production practice experience developed a vacuum brazing furnace rapid cooling system. The high-temperature nitrogen in the furnace is forcefully pumped out by the vacuum fan, cooled by the cooling water bag, and then sent back to the furnace by the vacuum fan. This rapid cycle leads to rapid cooling.
3 types Furnace Chamber for optional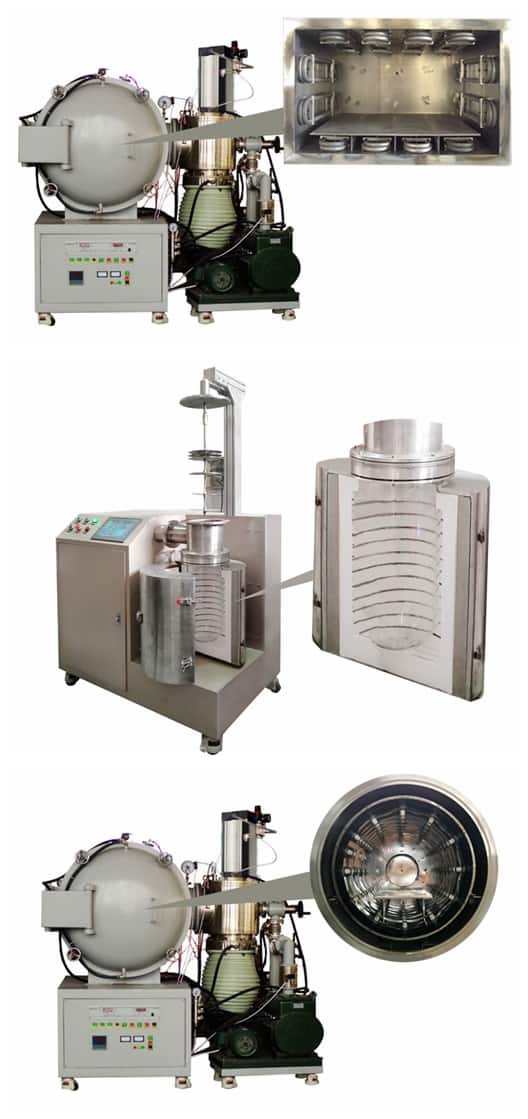 Vacuum System: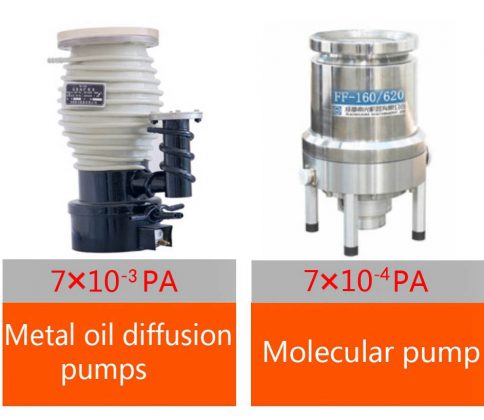 Vacuum Brazing Furnace Specifications
Technical Specifications

Working Temp.
750℃ (Alloy tube heaters)
1100℃ (Heating wires)
1350℃ (Molybdenum strap heaters )
Furnace chamber
750℃ (Stainless steel sheets)
1100℃ (Ceramic fiberboard)
1350℃ (Molybdenum sheets and Stainless steel sheets )
Furnace Structure
Double layers Carbon steel casing with water cooling system to ensure the surface below 30℃
The furnace door inside is polished stainless steel
Working Voltage
380V 50HZ 3P (or according to your standard)
Max. Power
3KW–180KW

Temperature control system

Temperature Control
50 segments programmable and PID auto control or PLC
Upper limited alarm and deviation alarm
Temperature Accuracy
+/- 1℃
Heating Rate
< 20℃/min
Temperature Alarm
Over-temperature alarm
Broken thermal-couple alarm
Thermocouple
K / S type
Touch Screen
10 inches LED touch screen
Over 30 working programs can be set
Heating curves can be saved

Vacuum system

Maximum Vacuum
7×10-4Pa
Working Vacuum
7×10-3Pa with Mechanical pump and Diffusion pump
Standard Size: (other sizes can be customized)
for the Aluminum base (stainless steel chamber 750℃)
Model

Chamber size

Max Temp.

Power

Voltage

Max. vacuum

JH-QHS-223

200*200*300mm

750℃

3kW

380V

7×10-3 Pa

(7×10-5 mbar)

JH-QHS-334

300*300*400mm

750℃

6kW

380V

JH-QHS-446

400*400*600mm

750℃

12kW

380V

JH-QHS-557

500*500*700mm

750℃

18kW

380V

JH-QHS-669

600*600*900mm

750℃

28kW

380V
for CBN, PCD, Dimond Tools (ceramic fiber chamber 1200℃)
Model
Chamber size
Max Temp.
Power
Voltage
Max. vacuum
JH-200BF
1200℃
200x400mm
8
380V
7×10-3 Pa

(7×10-5 mbar)
for Ag/Cu/Ni Base (molybdenum chamber 1350℃)
Model
Chamber size
Max Temp.
Power
Voltage
Max. vacuum
JH-QHS-223
200*200*300mm
1350℃
42kW
380V
7×10-3 Pa

(7×10-5 mbar)

JH-QHS-334
300*300*400mm
1350℃
72kW
380V
JH-QHS-446
400*400*600mm
1350℃
120kW
380V
JH-QHS-557
500*500*700mm
1350℃
160kW
380V
JH-QHS-669
600*600*900mm
1350℃
225kW
380V