JINHE NEW factory Show

Introduction:
JHG plough blades continuous mixer machine
  The plough powder mixer comprises transmission mechanism, horizontal cylinder, coulter and flying cutter. Under the coulter's role, the material makes convection movement along with the cylinder and cast by flying cutter with high speed rotation when passing by it, achieving uniform mixing in the shorter time. It can apply to much mix of solid and liquid and some compound process such as creating wet powder and drying, especially to the mix of viscosity or colloid additive. As a ruesult, this JHG plough mixer is your best choice because it could make the Viscous powder mixer very well !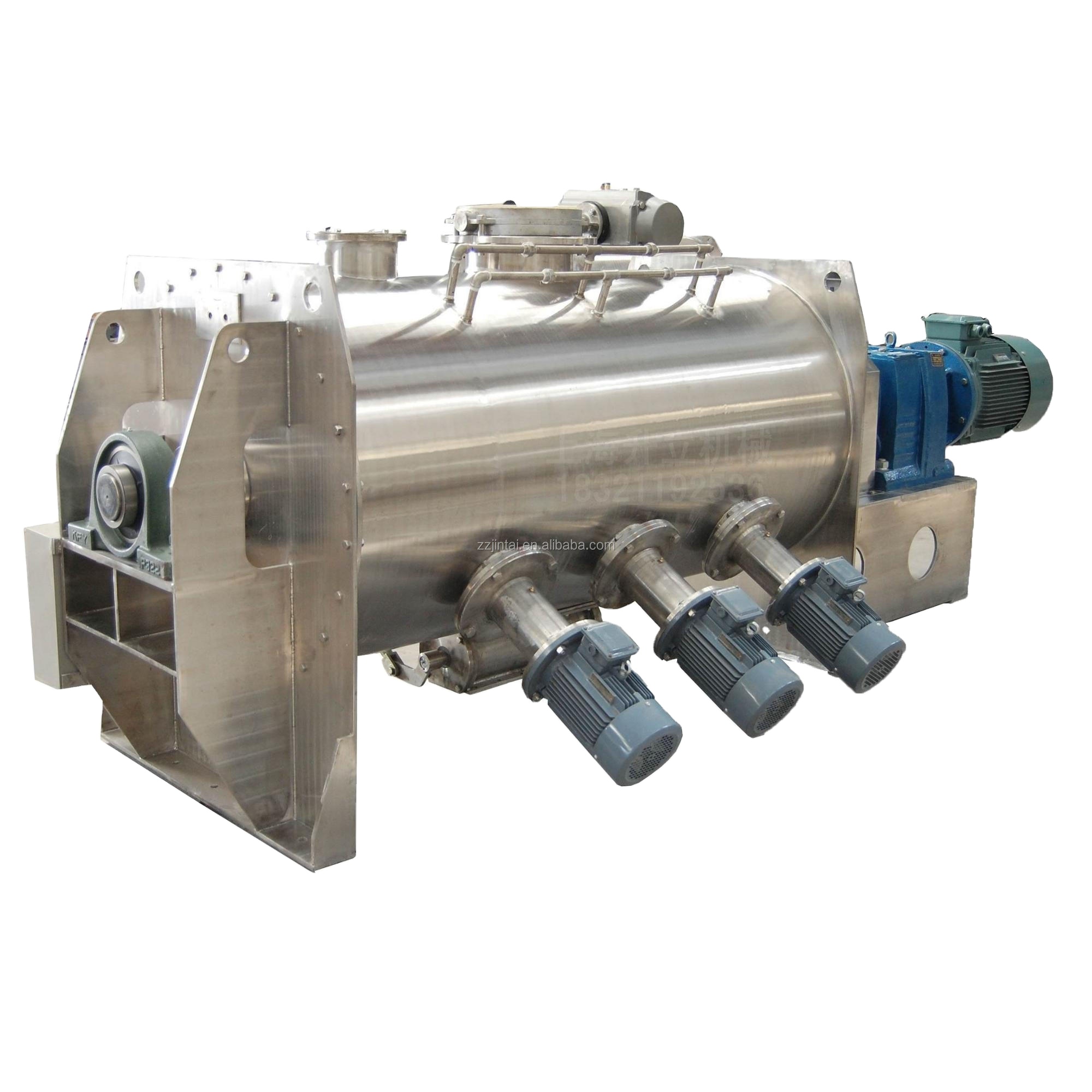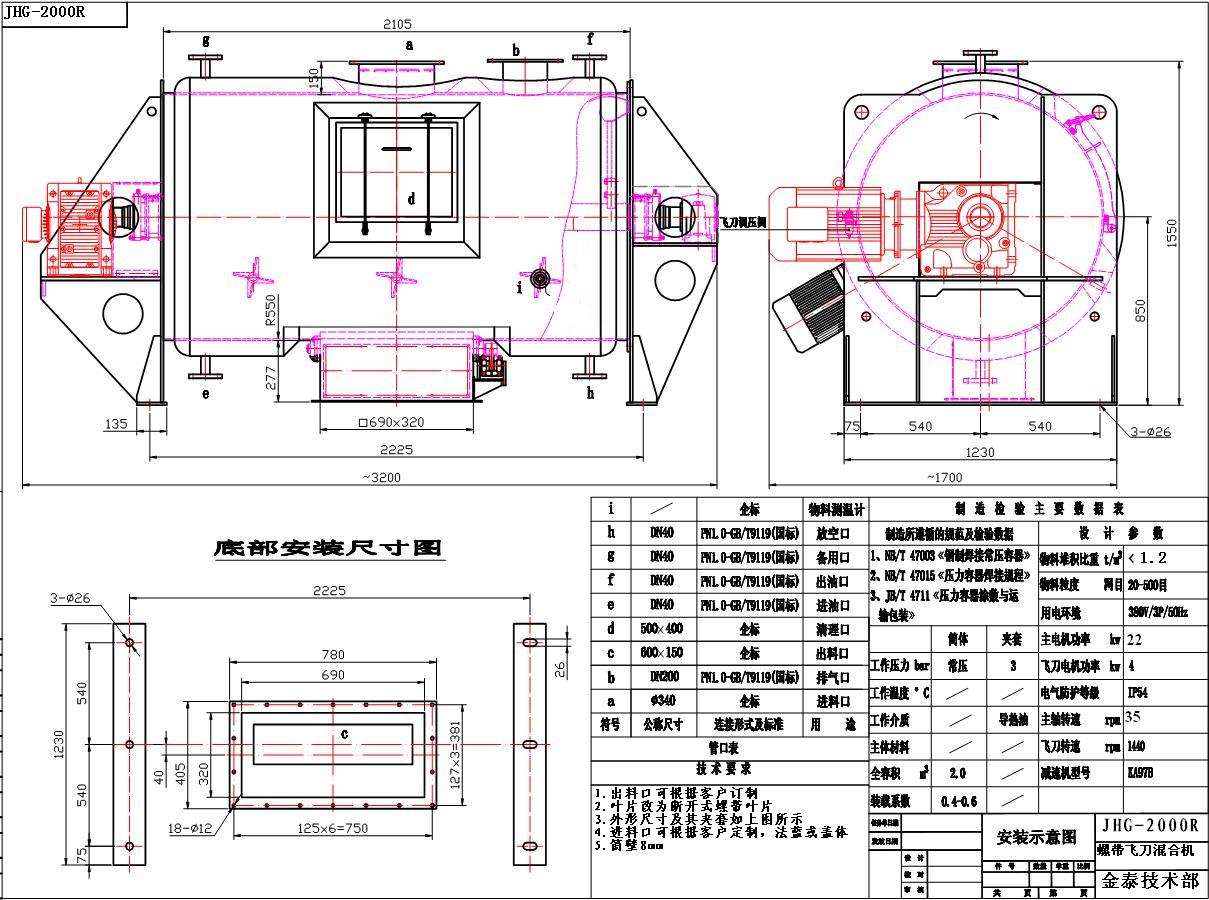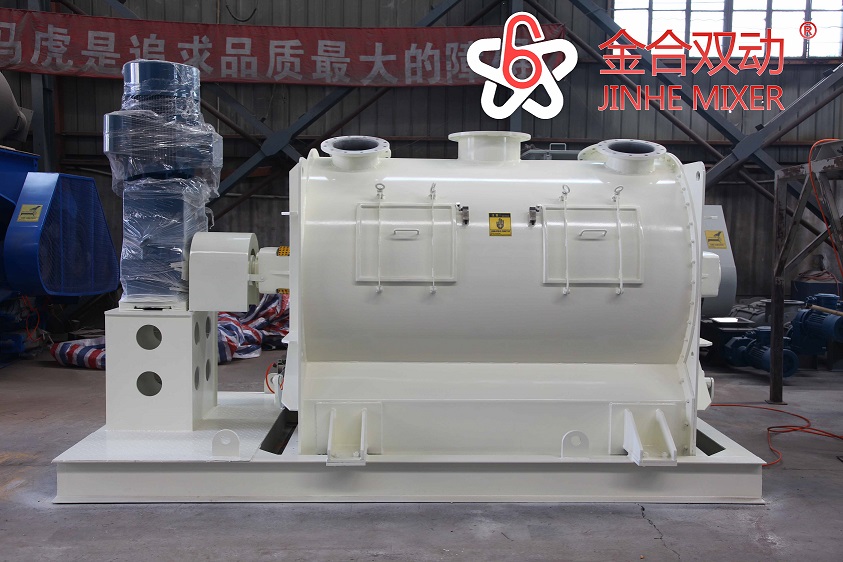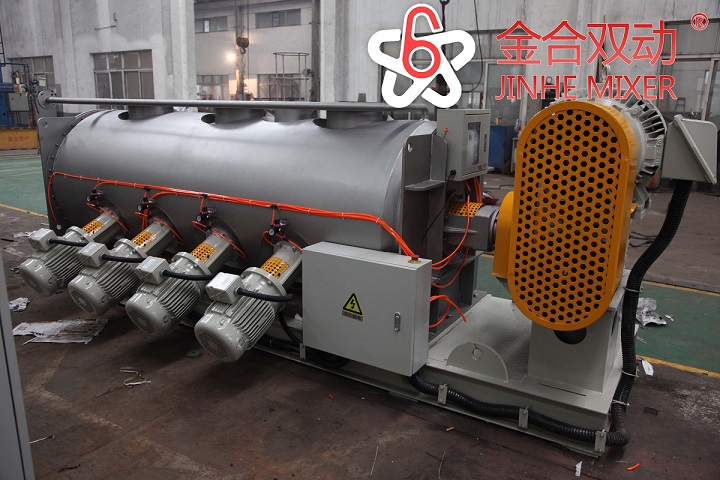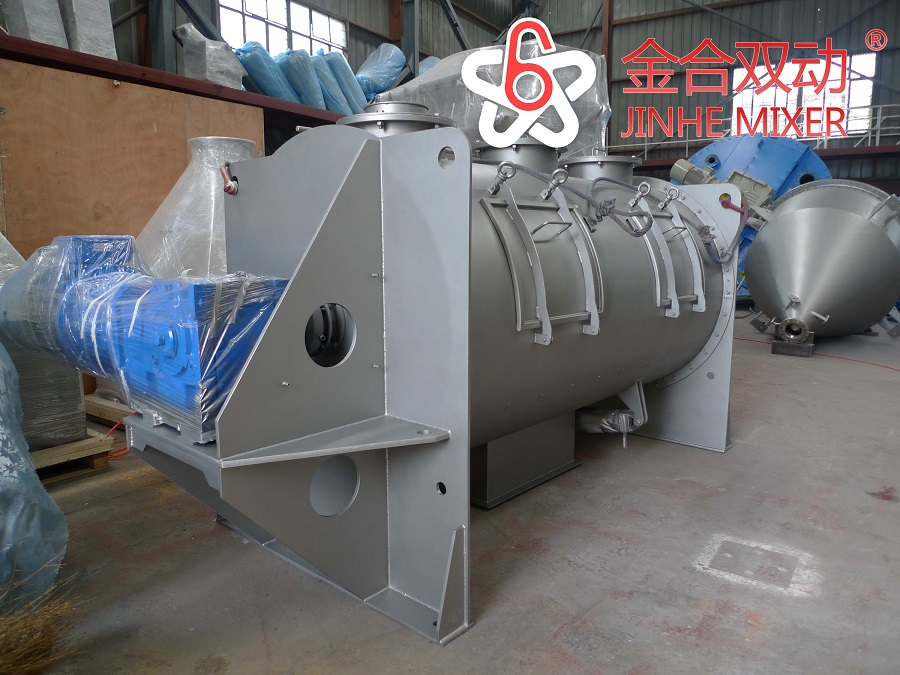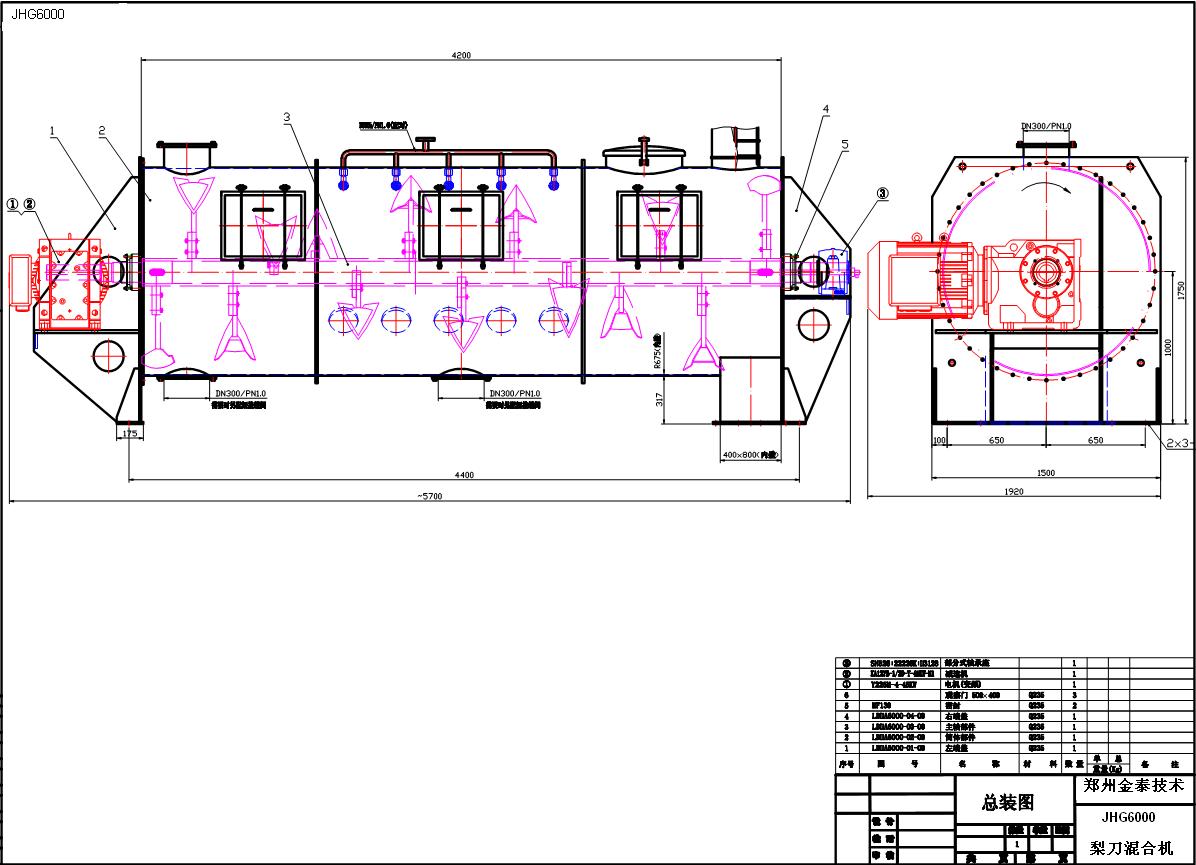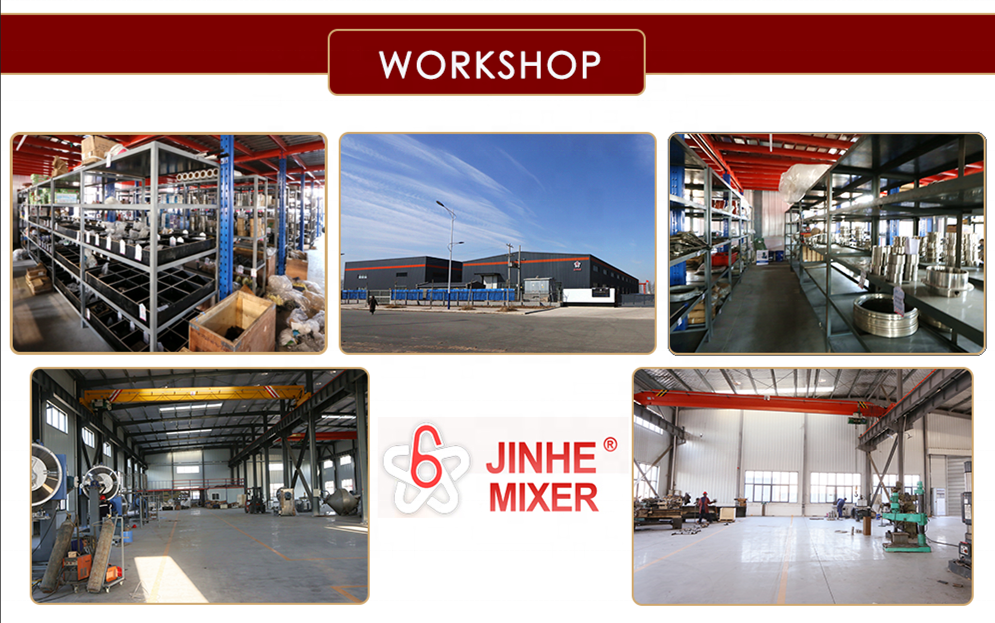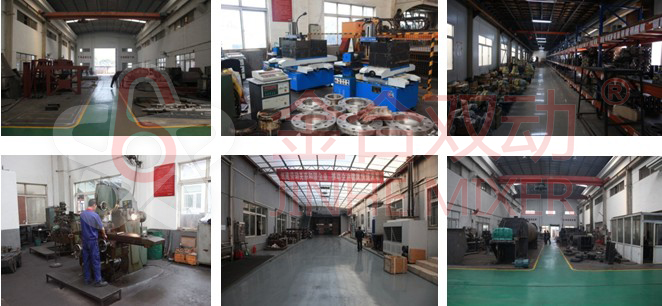 Technical Parameters:
| | | | | | |
| --- | --- | --- | --- | --- | --- |
| MODEL | Capacity(M³) | Loading Rate | Motor Power(KW) | Size(mm) | weight(kg) |
| JHG-100 | 0.1 | 0.4-0.6 | 3 | 1270×865×850 | 430 |
| JHG-300 | 0.3 | 0.4-0.6 | 4 | 2070×1050×1150 | 950 |
| JHG-500 | 0.5 | 0.4-0.6 | 5.5 | 2180×1200×1300 | 1100 |
| JHG1000 | 1 | 0.4-0.6 | 11 | 2830×1620×1550 | 1800 |
| JHG2000 | 2 | 0.4-0.6 | 18.5 | 3420×1810×1758 | 2520 |
| JHG3000 | 3 | 0.4-0.6 | 18.5 | 3420×2045×1983 | 3200 |
| JHG4000 | 4 | 0.4-0.6 | 22 | 4200×2140×2123 | 4836 |
| JHG6000 | 6 | 0.4-0.6 | 30 | 4680×2290×2448 | 8775 |
| JHG8000 | 8 | 0.4-0.6 | 45 | 5560×2390×2608 | 9360 |
| JHG10000 | 10 | 0.4-0.6 | 55 | 5140×2390×2850 | 9750 |
| JHG12000 | 12 | 0.4-0.6 | 55 | 5720×3110×2960 | 10660 |
| JHG15000 | 15 | 0.4-0.6 | 75 | 5920×3280×3140 | 11050 |