Youtube Address: www.youtube.com/user/asiamixer
JHRB Ribbon Plow Horizontal Mixing machine Introduction:
JHRB Horizontal spiral belt mixing machine comprises of U-shape container, transmission parts and spiral belt agitating blades which usually have double or triple layers with outside screw gathering the material from sides to center and inside screw transmitting the material from center to sides to form convection mix. Spiral belt mixing machine has a good result in the mix of viscosity or cohesion powder and of putting liquid and mash material into the powder. The cylinder cover can be fully open so as to clean and change the device.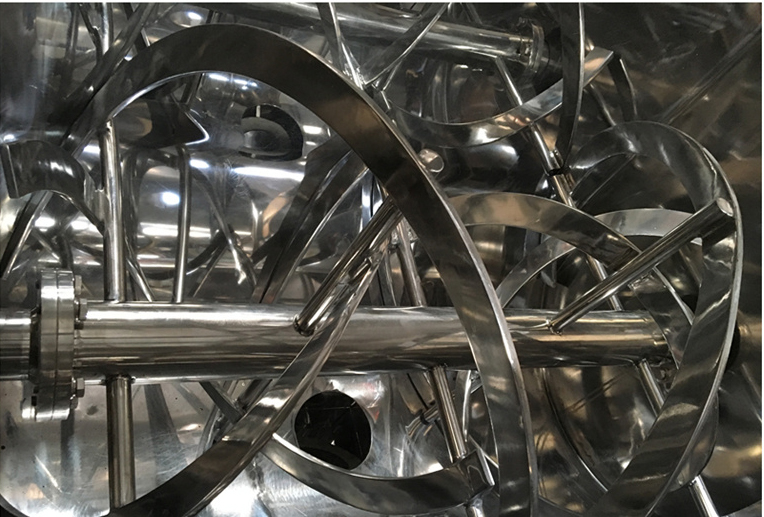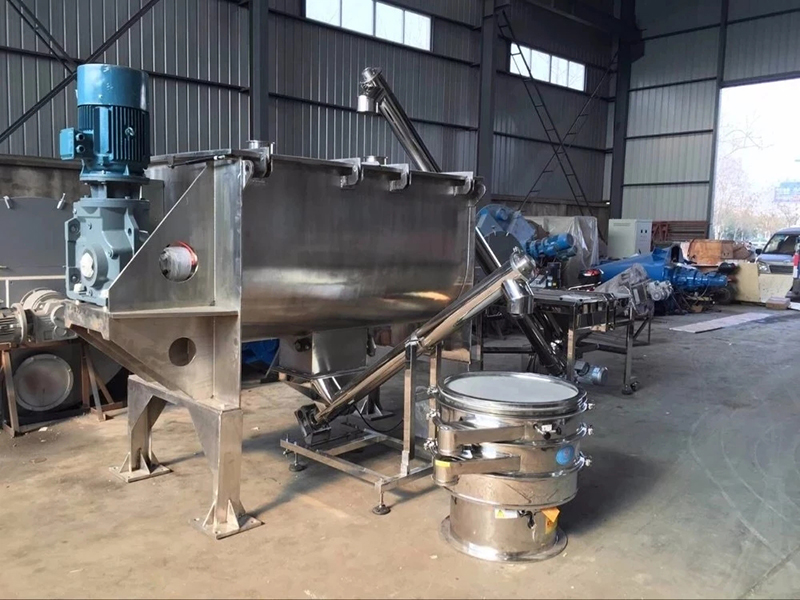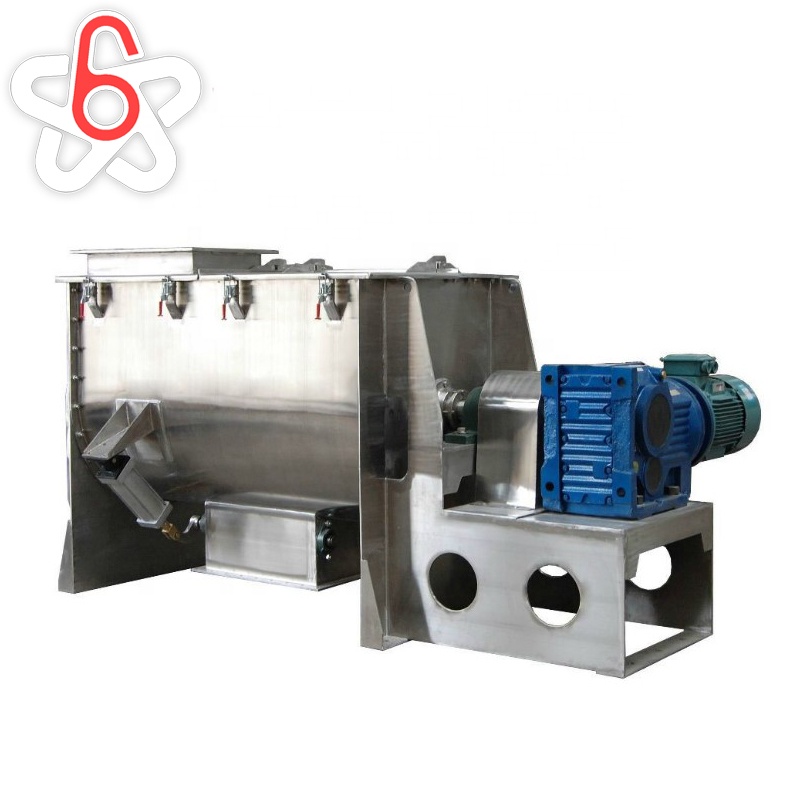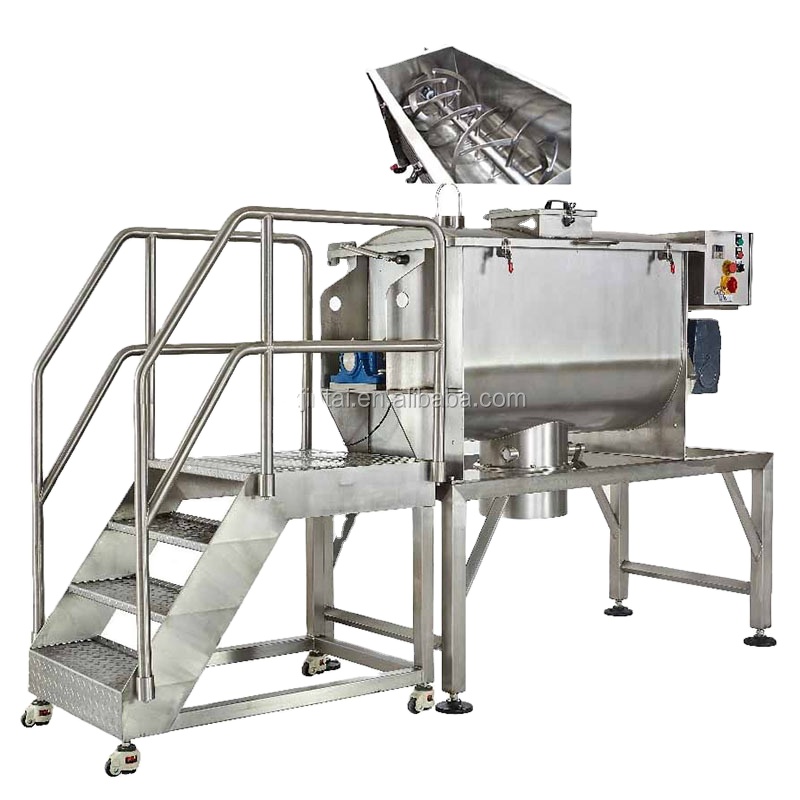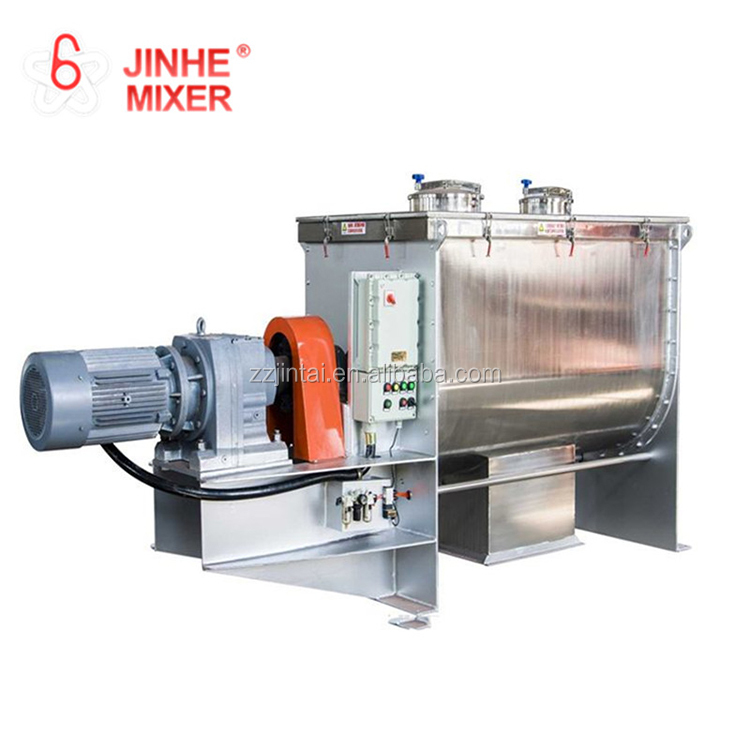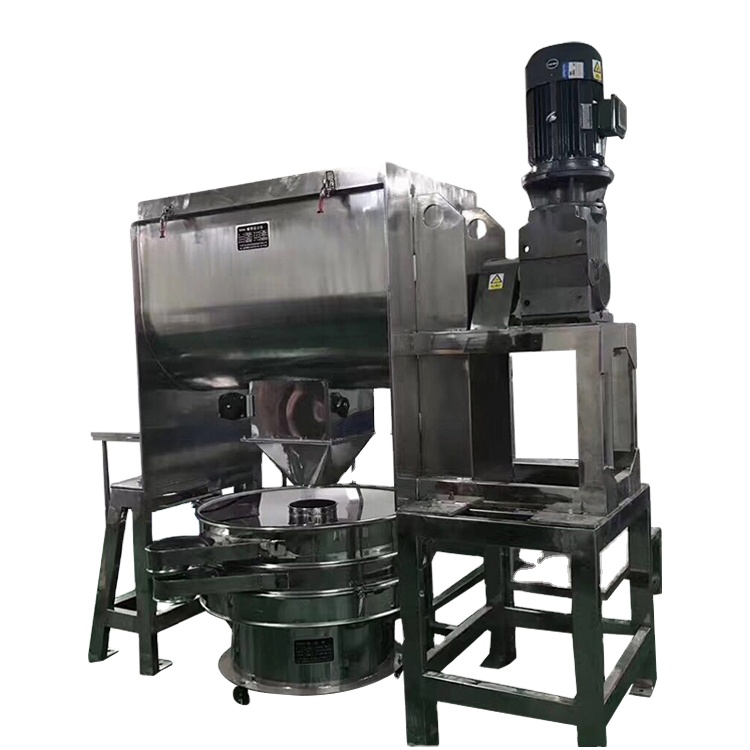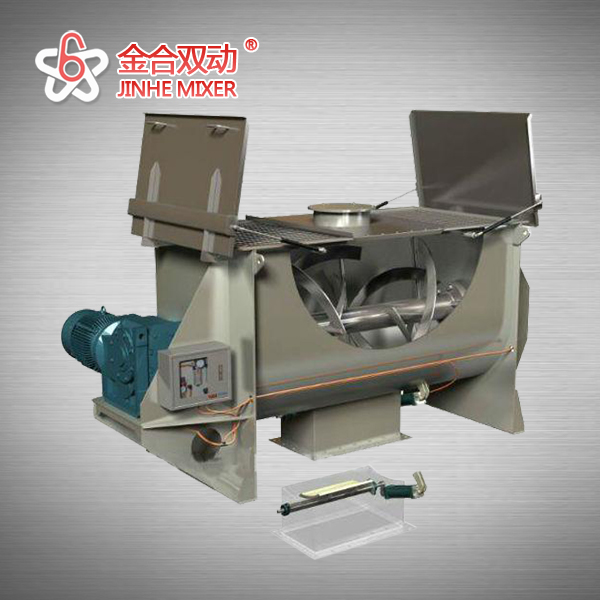 Some Drawing Pictures: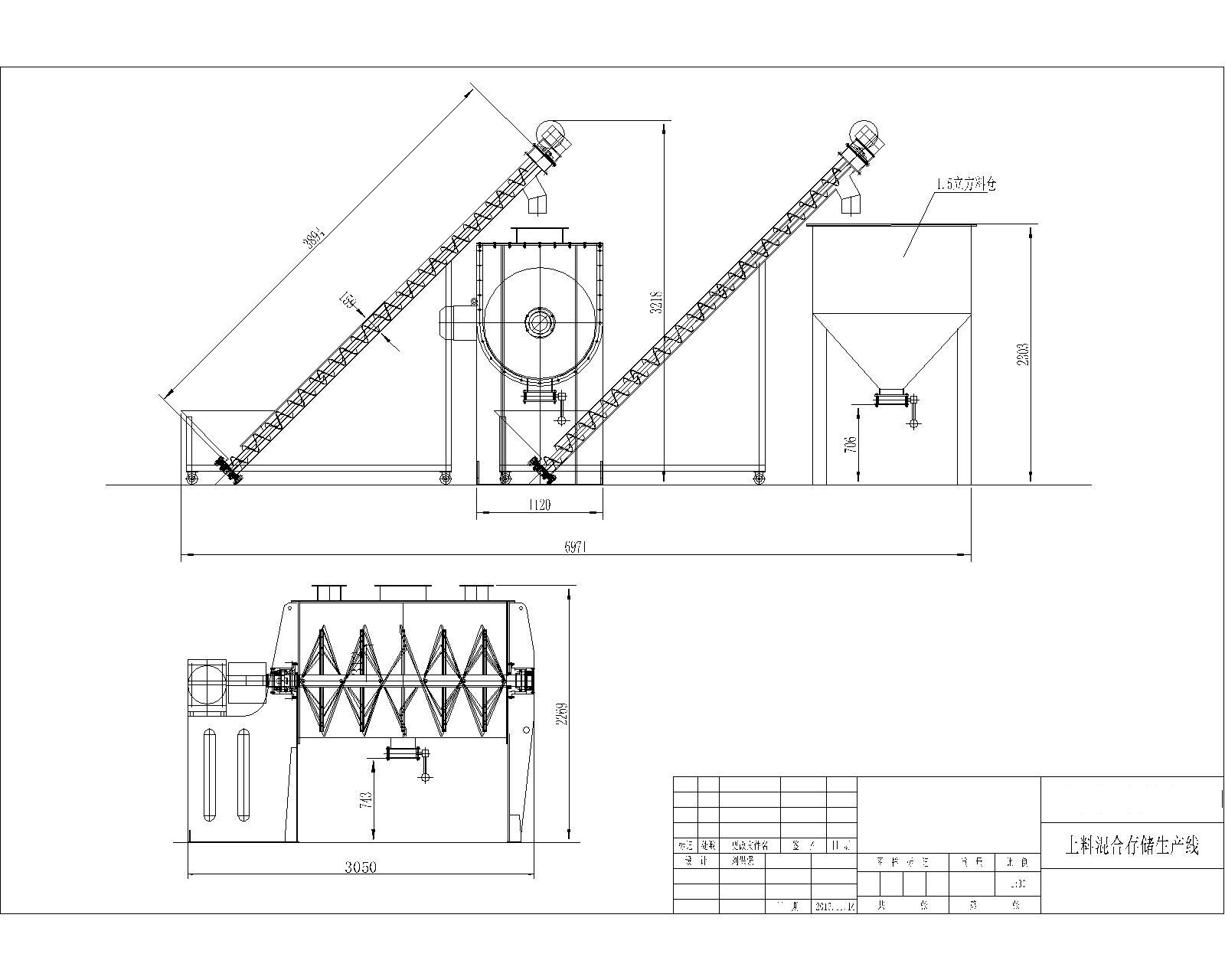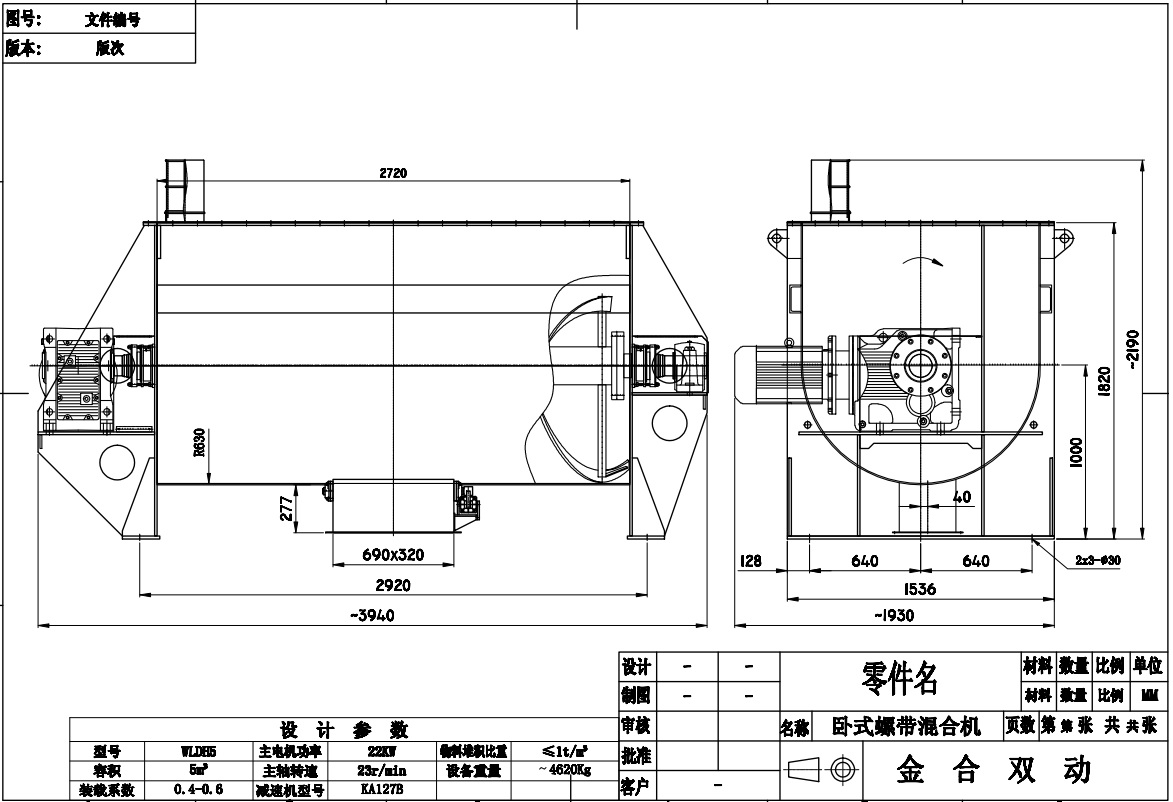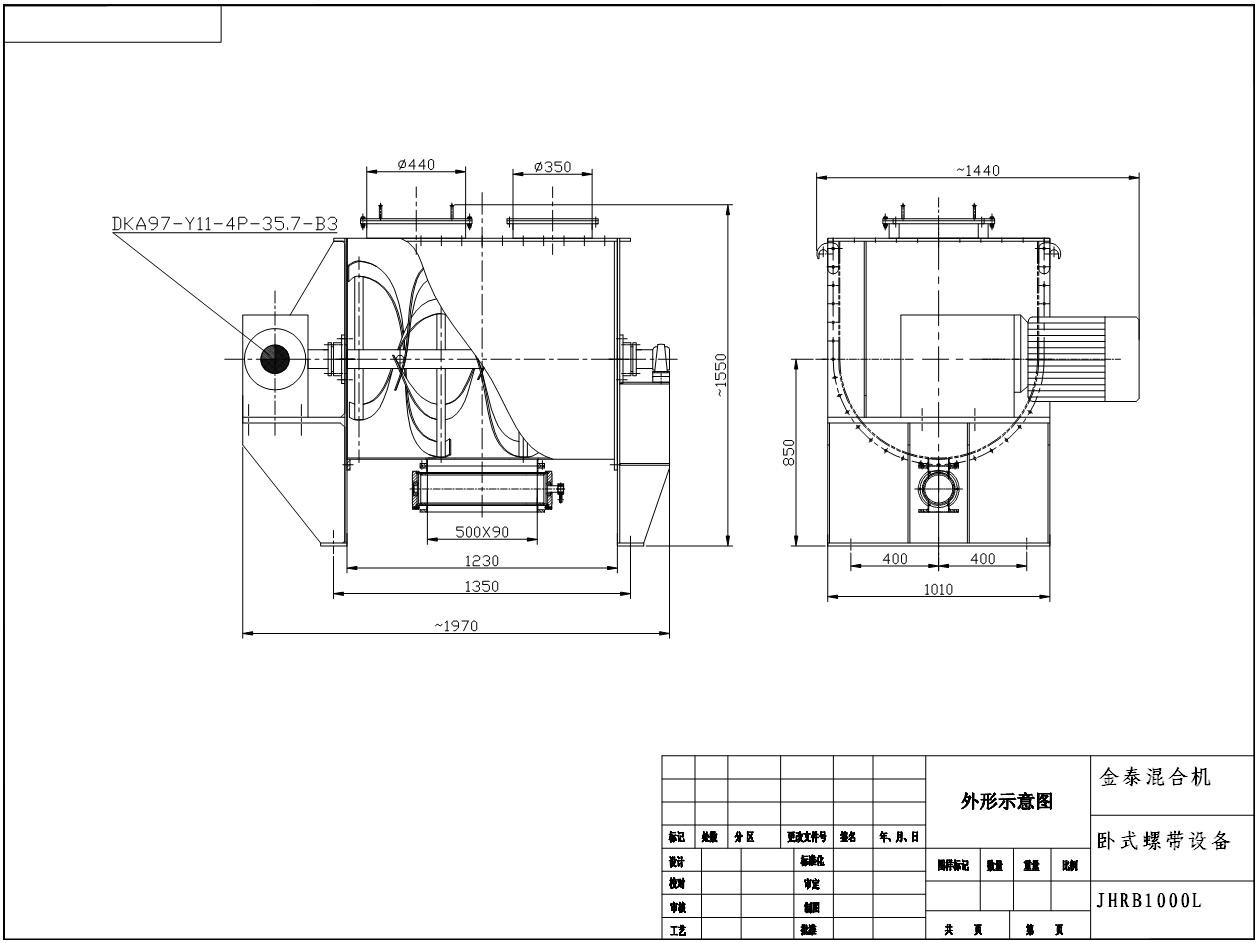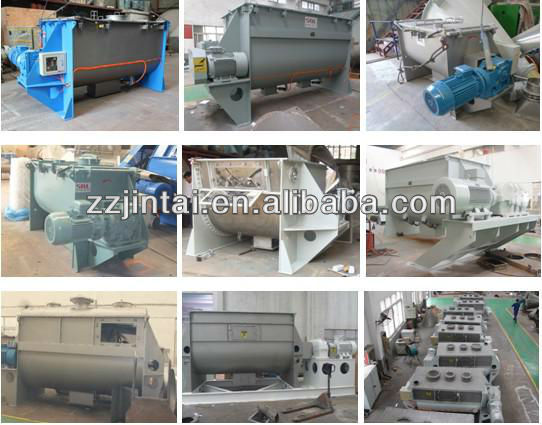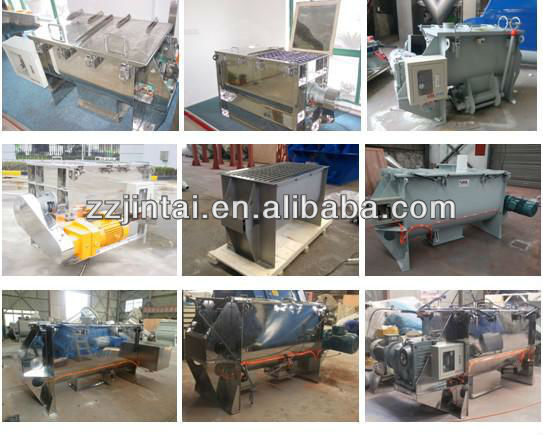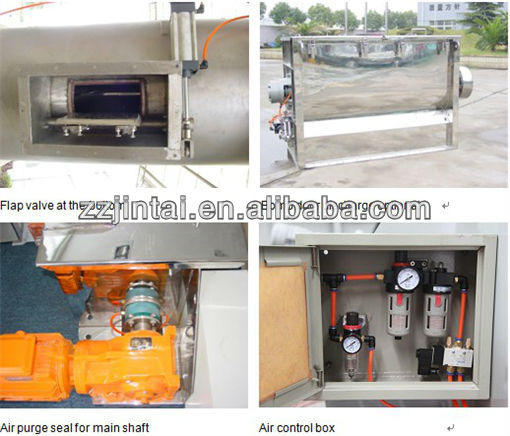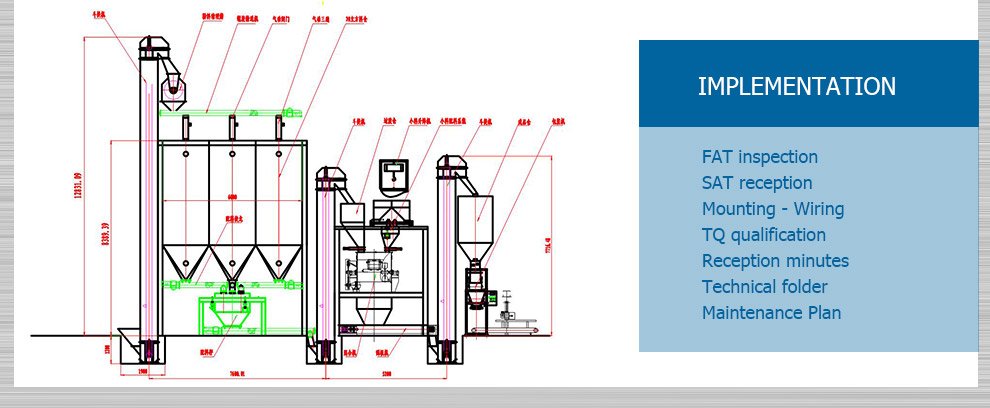 How does Ribbon Mixing Machine Work?
Ribbon mixer
consist of a U-shaped horizontal trough and a specially fabricated ribbon agitator. A ribbon agitator consists of a set of inner and outer helical blades. The outer ribbon moves materials toward the center of the trough, and the inner ribbon moves the materials toward the outside of the trough. The ribbon also rotates at approx. 50rpm, thus moving materials both radially and laterally to insure thorough blends in short cycle times. Ribbon agitators are used for blends that will be between 40 and 70% of the rated capacity of the blender.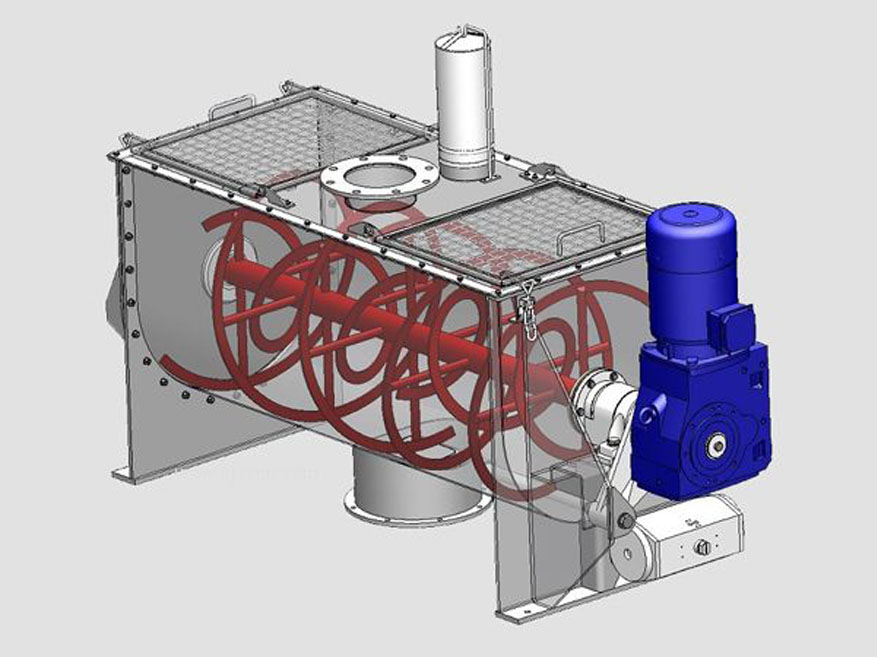 Technical
Parameters :
Model Project

Total Volume (M³)

Loads coefficient

Electrical
machiney
power (KW)

Size(mm)× Max-diameter ×High

Equipment weight (kg)

JHRB-150

0.15

0.4-0.8

3

1190×740×770

330

JHRB-300

0.3

0.4-0.8

5.5

2030×630×980

720

JHRB-500

0.5

0.4-0.8

7.5

2320×730×1130

980

JHRB1000

1

0.4-0.8

11

2800×920×1320

1700

JHRB1500

1.5

0.4-0.8

15

3180×1020×1550

1800

JHRB2000

2

0.4-0.8

15

3310×1120×1640

2100

JHRB3000

3

0.4-0.8

18.5

3750×1290×1820

3000

JHRB4000

4

0.4-0.8

22

4220×1400×1990

3980

JHRB5000

5

0.4-0.8

30

4220×1500×2100

4620

JHRB6000

6

0.4-0.8

37

4700×1610×2260

6180

JHRB8000

8

0.4-0.8

45

4420×2150×2470

8200

JHRB10000

10

0.4-0.8

45

5520×2960×2720

8920

JHRB12000

12

0.4-0.8

45

5720×3010×2840

9520

JHRB15000

15

0.4-0.8

55

5840×3540×2940

9950