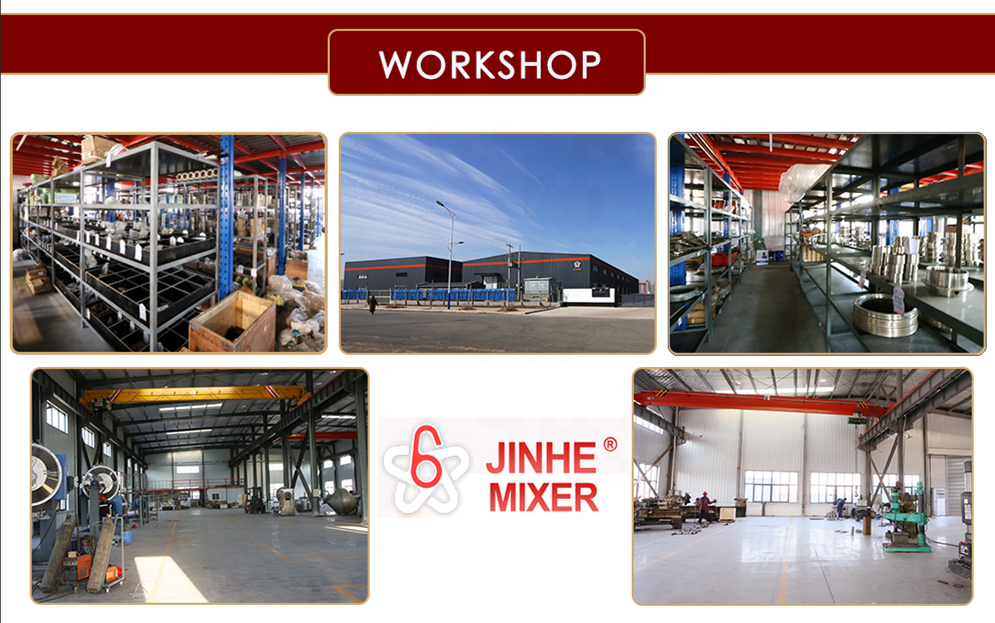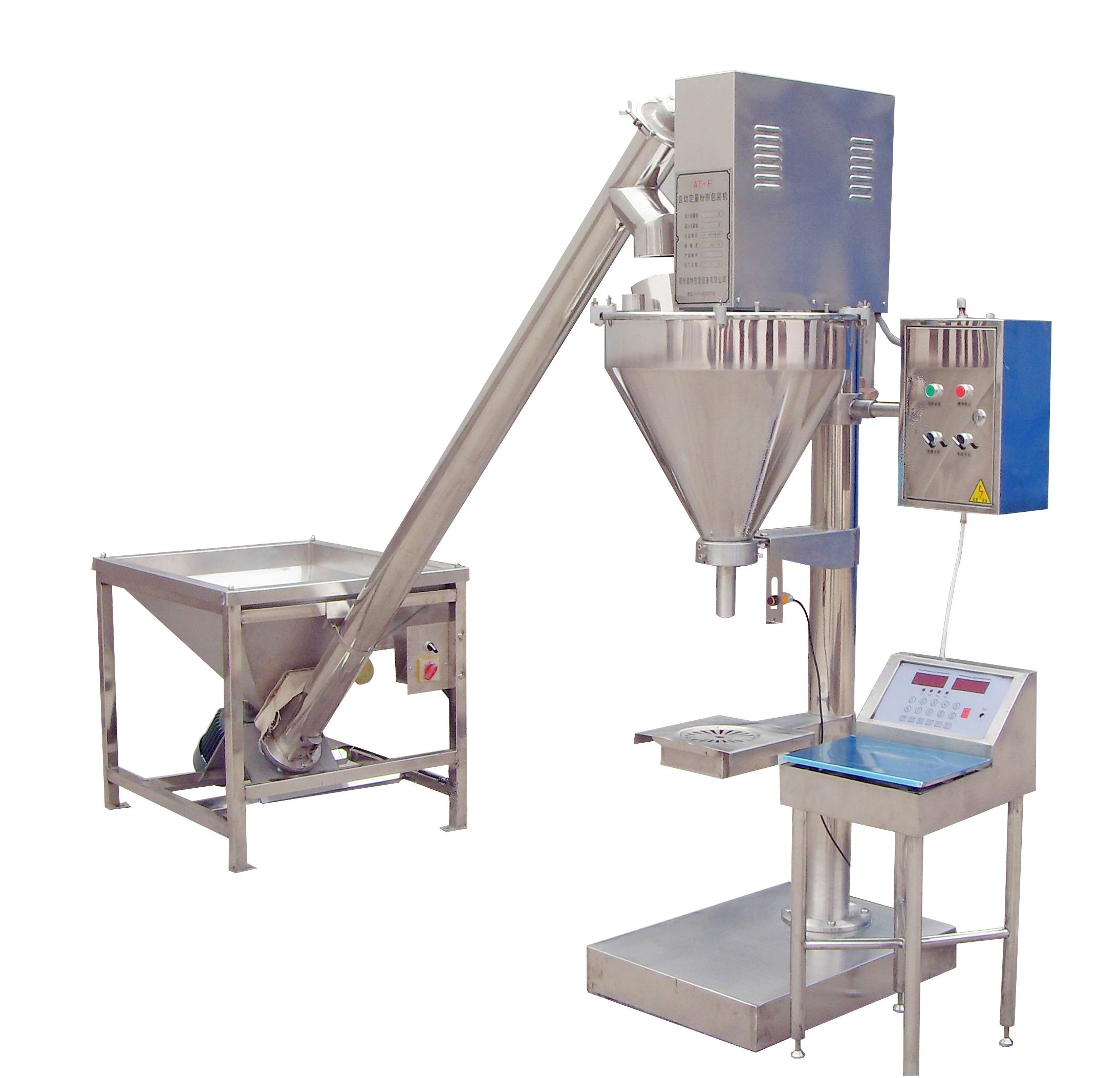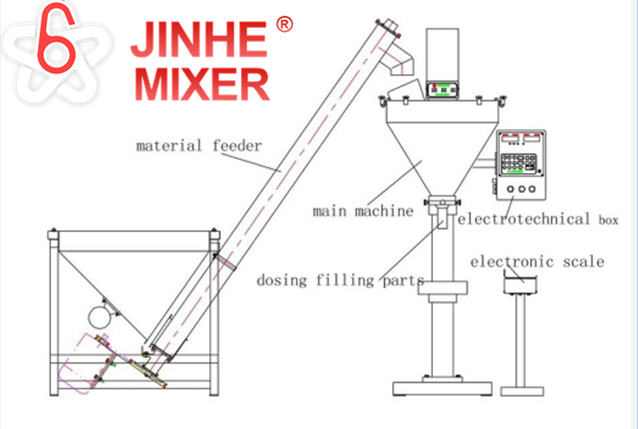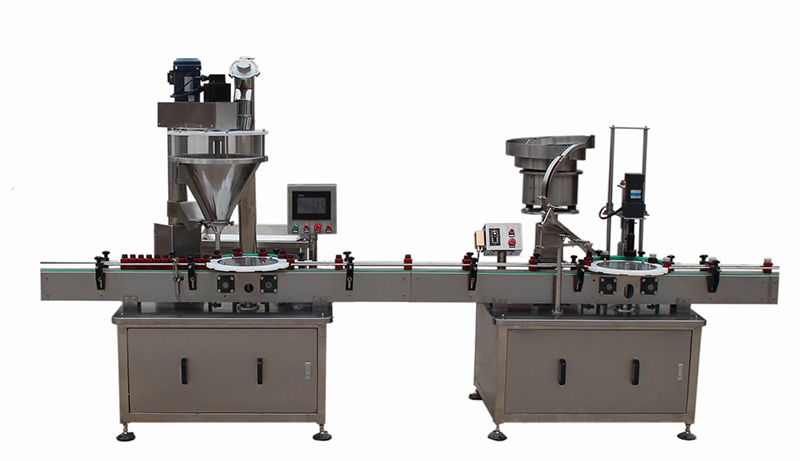 Description:
This type can do measuring and filling work. Due to the special design, so it fits more to the fluidic or low-fluidity materials, like milk powder, gourmet powder ,solid drink, white sugar, dextrose, coffee, fodder , solid medicine, agriculture pesticide, granularity additive, dyestuff, and so on. LCD or touch screen control( in Chinese or English), Servo-motor driving screw. The surface of whole machine is made by stainless steel material except of motor. Knockdown Transparent hopper, which could be washed without tooling.
Features:
*Dexterous and flexible, easy removal. There is no limit of packaged container. It is widely used invariable materials and package-weight specifications.
*High speed response(exclusive in china)on-off or servo motor drive screw.High precision,high speed, big torsional moment, long life to use.
*LCD or LED,simply visual supervisory.Stepless adjust the net weight.Change the working parameter at any time,easy to control.Change the working parameter at any time, easy to control.
*Save the parameter of each product to later use.10 sets of magistral fomula save at the most.
*Fit for lots of material range from fine-powder to coarse-granule,if change the screw attachment.Dust- collector set on dust material situation to absorb dust spout out.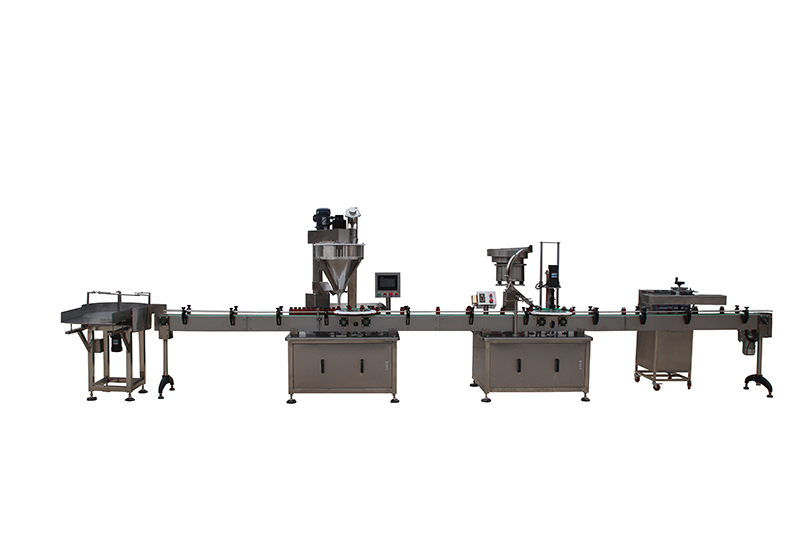 Technical Parameters:
| | |
| --- | --- |
| Metering Model | Auger rotation filling traced by weighing feedback |
| Packaging Weight | 10 - 5000g(The screw attachment is to be changed) |
| Packaging Accuracy | ±3‰ |
| Motor | AC Servo motor |
| Control | Touch screen & PLC control |
| Free scale precision | 1g |
| Filling Rate | 40 - 120 times/min |
| Power Supply | 3P /220-415V 50/60Hz |
| Total Power | 1.4KW(enlarged type is 1.9KW) |
| Total Weight | 280kg |
| Overall Dimensions | 1140*710*2200mm |
| Hopper Volume | 50L(Enlarged size 70L) |